Environment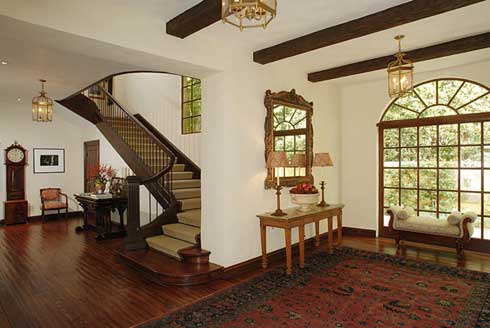 Have you ever walked into a space and it feels uncomfortable?  Or after spending time in a building, do you feel tired or unmotivated?  Did you buy a house that was a foreclosure?  Or a house that had a death or serious illness?  You may benefit from a space clearing. 
In addition to the ambient energy of the place, it is important to understand that your subtle energy fields are subject to the influence the structural energy of your home and your office. The proper placement of things like your front door, desk and bed can significantly impact your energy. Things like artwork and paint color have more than just a "symbolic" influence on your life, they are actually energizing it. 
It is crucial for our healing that we live in a supportive environment that serves to strengthen, not weaken our energy.  You know from experience that some places just 'feel' better than others.  That 'feeling' is your intuitive experience of the energy of the place.

Imagine a fish living in an aquarium.  When the water quality is out of balance, or is toxic, the result is unhealthy fish.  Now consider that we are swimming in an "ocean of energy."   When the energy is out of balance, or the quality of the energy is not optimum, that presents a challenging environment to live in.  Good Feng Shui results in a healthy energy environment.                      

Important treatments include:
space clearing for a new home or office (

especially

homes that were foreclosures)


space clearing after a major illness or death

tuning up the home or office environment to optimize for health or prosperity

general energetic maintenance.
Other options to take advantage of:
proper placement of kitchen appliances during a remodel

help with selecting the best floor plan for your family before you buy or build

optimal arrangement of landscape plants for your specific property