About
Liza Burney, founder of Heart to Heart Healing, LLC, is a certified Pranic Healing Instructor and experienced Energy Healer with a unique and broad range of expertise which she uses to empower professionals to move through and around obstacles and toward their goal.
Background
Originally a practicing trial attorney for almost fifteen years, Liza knows firsthand about stress and burnout.  After experiencing some stress-related health issues, she decided to explore beyond the offerings of Western Medicine to see what could more effectively address her situation.  What she found surprised her, and set her on a course of learning and studying this 'invisible energy' that mainstream medicine wasn't talking about.
What Liza learned is that there are things she can do to help heal herself — things that anyone can do.  She now uses her skills as a trained communicator to teach her clients the essential tools and techniques they need to know and understand to achieve success, whether that be for physical healing,  relationship healing, or stress reduction, among other things.
Liza truly believes that "knowledge is power."  In addition to her spending time at Cornell University (BS 1987) and Lewis and Clark Law School (JD 1992), she has been studying subtle energy since 1999 through a variety of different modalities, including Eden Energy Medicine, Touch for Health, Body Talk, Qi Dao (internal martial arts), Reiki, E.F.T. (Emotional Freedom Technique), Trigger Point Therapy, Energy Psychology and Pranic Healing (external medical qi gong).
Clinical Practice
Heart to Heart Healing offers a clinical practice for the client to receive personalized energy healing sessions, as well as classes and coursework for the client to learn how to do this powerful work themselves.  Liza finds this "two-prong" approach ideal for facilitating the transition away from old patterns toward the clarity and expansiveness of the new, more desirable pattern.
Areas of Expertise include:
1) Physical and emotional energy healing for people and animals;
2) Relationship and family energy healing;
3) Energy feng shui for home, office and garden.
Classes
The classes that are offered include 2 hour Introductory classes, Continuing Education classes as well as full weekend Intensive Workshops on Pranic Healing.   She is also a frequent presenter at Conventions and Conferences.   Some of the events she has presented at include:
2010 ODS Oregon Dressage Society Annual Conference
2011 OPRC Chapter, Hillsboro, OR
2011 Oregon Horse Expo, Albany OR
2012 OSNA Oregon Student Nurses Assn. Conference at OHSU
2013 USDF US Dressage Foundation Region 6 Mini-Convention, Vancouver WA
2014 PNER Pacific Northwest Endurance Riders Annual Convention
2014 NW Pet Fair
2014 OHNA Oregon Holistic Nurses Association Annual Conference
2014 3TF Equine Wellness Clinic, Creswell OR
2015 PNER Pacific Northwest Endurance Riders Annual Convention
2015 AVA American Volkssport Association National Convention, Salem OR
2015 Guide Dogs for the Blind, Boring OR
2016 Oregon Area Ehlers-Danlos Support Group
2016 OSB Quality of Life Committee CLE – Meditation for Attorneys
2016 Body, Mind, Spirit Expo
She has also offered numerous in-service / continuing education trainings for various professional organizations, as well as classes through Portland Community College and Hood River Community Education.
Press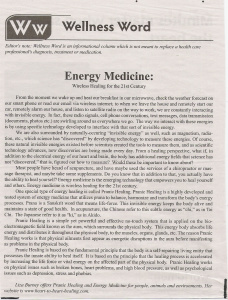 ---
"When you are inspired by some great purpose, some extraordinary project, all your thoughts break their bonds; your mind transcends limitations, your consciousness expands in every direction, and you find yourself in a new, great and wonderful world. Dormant forces, faculties and talents become alive, and you discover yourself to be a greater person by far than you ever dreamed yourself to be."
–Patanjali Yoga Sutras
(c. 200 BC)
---
photo by  Kelley Dulcich Photography