Intro Classes
"CHANGE YOUR ENERGY — CHANGE YOUR LIFE" lecture series
Interested? Want to learn more? Come to my class on energy healing and learn how, when we change our energy, we change our lives. These classes teach you how to use energy to balance, harmonize and transform the body's energy system, which impacts our physical health, psychological health, and our relationships. No pre-requisite, no special tools and no special skills required. Just an open mind.
Energy healing is easy to learn and highly effective as a tool to help improve any aspect of life such as reducing stress, sleeping better, losing weight, improving sports performance and upping the happiness factor, just name a few applications. In these classes, you will learn how energy healing works, learn about your energy anatomy, and experience how the simple practice of energy healing can be incorporated easily into your daily life.
The best thing about this practice is that anyone can do it. Many people have the idea that in order to do energy healing, they need to have some "special" talent. Well, that is absolutely not the case. People from all walks of life take these classes to learn how to do energy healing, and with a little practice, are really good at it. My goal is to present this information in a way that is straightforward and makes sense, not as some mystical or "supernatural" process that we can't understand. There's lots of scientific research behind this work, and I know if I want to see the research, other people do too. So I make sure to include that information as well. My strong professional background as an attorney definitely influences my presentations and the teaching I do.
Please let me know if your office, organization or club is interested in hosting a class – always more than happy to make something work for you.
This Hospital Fights Opioid Addiction With Holistic Healing:
Change Your Energy – Change Your Life series:
Focus on Physical Healing*:  Learn and practice to use the energy that naturally flows from your hands to heal minor injuries such as muscle sprains, insect bites, minor cuts, bruises, and headaches. Daily routines to increase overall health, ease aches and pains, and more.
Focus on Stress Relief*: We all experience a certain amount of stress in our personal and professional lives.  Looking for an alcohol- and drug-free approach?   This class will teach you simple, yet powerful stress reduction techniques that you will be able to assess in real time as your stress energy is being lowered!
Focus on Animal Healing:  Feel and connect with the subtle energy of your animal and practice identifying different qualities of energy.  We focus on the First-Aid technique to facilitate pain relief and accelerating physical healing for your animal companion.
Focus on Brain Health:  Whether you are a student, parent of a special needs child, or caring for an elderly relative, this module will give you some serious hands-on tools to strengthen and support brain energy.  Used regularly, it can increase in academic and behavioral performance, strengthen memory capacity and balance brain energy.
Focus on Relationships:  When we have a good relationship with someone, the energy is smooth, light and flowing.  When the relationship is difficult, the energy is much different.  We will learn and practice techniques you can use right away to shift the energy back to a harmonious flow and begin to heal troubled relationships.
Focus on Energy Hygiene*:  If you are a health care worker, counselor, yoga instructor or anyone who interacts with people professionally, this class is for you!  Learn powerful techniques to strengthen and maintain your energy in a professional capacity to help increase job satisfaction and reduce burnout.
Ready for the Weekend Intensive Training?
---
*Liza Bu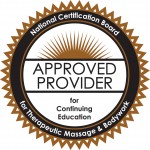 rney is approved by the National Certification Board for Therapeutic Massage & Bodywork (NCBTMB) as a continuing education  Approved Provider. #571 thru 7/15/2020.
These courses are approved for 2 CE each through NCBTMB.
---