Continuing Ed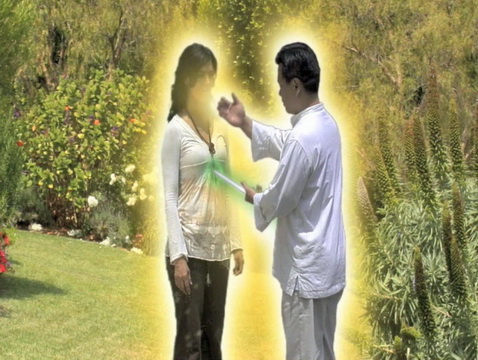 Are you a Doctor, Nurse, Lawyer, Massage Therapist, Chiropractor, Bodyworker, Hairdresser, Physical Therapist, Social Worker, Counselor, Acupuncturist or anyone else who works closely with people, especially in a healing context?
Have you ever felt tired or drained after a long day at work? Or what about feeling heavy and nauseous after listening to another person's problems?
Are you the primary caretaker of another family member?
Do you take on the stress of your clients?
Does your client feel better, but you feel worse?
Do you literally feel your client's pain?
Are you sensitive to dirty energy in a room?
You may be experiencing energy transference.  You can eliminate and prevent this, which is the idea behind "Energy Hygiene."
Caretaking for others as a profession has specific energetic implications, which if ignored, can lead to stress, burnout, job dissatisfaction and personal illness.
There are some very simple practices you can do to help.  The best way is to contact me, and I can offer a 2-3 hour presentation to your office, group or organization.  You'll be happy you did.
Intro to Pranic Healing and Energy Hygiene

:

Learn the simple, step-by-step approach of Energy Hygiene, which is the practice of keeping your energy body as clean and charged up as possible through special physical exercises, the use of salt as an energetic cleansing agent and numerous other techniques. Most people feel their personal energy surge when they begin practicing energetic hygiene regularly.
Learn how to not absorb the energy of your clients.
Practice techniques to release energy that has already been absorbed.
Understand the process of disconnecting energetically from another person.
Experience the benefit of an energetically clean treatment room for yourself and for your client.
Practice the techniques in class so you can be confident in applying them immediately.
Note: This is a great workshop for people who are health care providers or caretakers of family members, although everyone can benefit from this information.  Bring your partners to this powerful workshop for immediate application and results!
---
NCBTMB – Liza Burney is approved by the National Certification Board for Therapeutic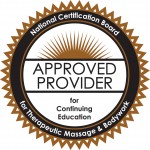 Massage & Bodywork (NCBTMB) as a continuing education  Approved Provider. #571 thru 7/15/2020
Level I class – 16 CE hours (live)
Level 2 class – 16 CE hours (live)
IASI – International Association of Structural Integrators*:
Intro Class – 2 Category 3 credits
Level I class – 16 Category 3 credits
Oregon OT *:
Intro Class – 2 CE points in the workshop category
Level I class – 16 CE points in the workshop category
Oregon PT *:
Intro Class – 2 CE hours
Level I class – 16 CE hours
Oregon LMT *:
Intro Class – 2 CE Contact hours in Self-care
Level I class – 16 CE Contact hours
Oregon DC *:
Intro Class – 2 CE hours
Level I class – 16 CE hours
---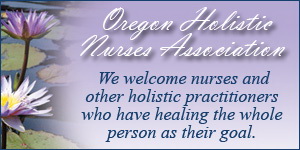 Business Partner Oregon Holistic Nurses Association: Visit them online for more information about their programs.    
---
---
All CE / CEU certificates provided include the following information:
Student Name and contact information
Course Name and description
Date and location of the course
CE hours awarded (time as well as number of hours)
Provider's name and contact information
Signature line for the Provider
There is a $25 charge for CE Certificates.  Please advise on registration form of your intent.
---
*These classes may qualify for CE credits for your profession.  Please contact your licensing board if you have any questions.  Many boards do not pre-approve CE classes, and rely on the therapist to be able to show that the CE is at professional level and directly related to their practice.